2024 ELECTIONS
Spring Primary (Nonpartisan) February 20, 2024 if required
Spring Election (Nonpartisan) AND Presidential Preference April 2, 2024
General Election November 5, 2024
---
ELECTION NOTICES
Type A Notice of Election Spring 2024 County
Type A Notice of Election Spring 2024 School District of Westfield
Type A Notice of Election Spring 2024 Wautoma Area School District
---
ABSENTEE BALLOTS
In-person absentee voting is offered by appointment at the town hall located at W11127 Cumberland Rd.
Bring your photo ID!
---
IMPORTANT ELECTION DEADLINES - SPRING PRIMARY
01/23/2024  Last day for electors to begin to acquire residence for the Spring Primary. Electors moving after this date may vote from their prior address.
01/31/2024  Deadline for voters to mail in a voter registration form or submit a voter registration form online ahead of the Spring Primary. After this date, electors must register in person in the municipal clerk's office or at the polling place.
02/06/2024  First day of in person absentee voting.
02/13/2024  First day for municipal clerk to issue absentee ballots by agent to hospitalized electors.
02/16/2024  Deadline (5:00 p.m.) for electors to register to vote in the municipal clerk's office.
---
Click on MyVote Wisconsin!
Request an absentee ballot ONLINE or Register to vote! Check on your absentee ballot request and if your ballot has been received.
Additional information on Photo ID is available at 'Bring it to the Ballot'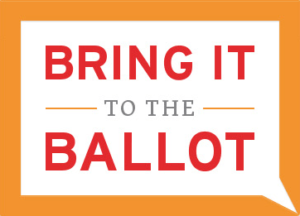 Indefinitely confined status shall not be used by electors to request an absentee ballot simply as a means to avoid the photo ID requirement without regard to whether they are indefinitely confined because of age, physical illness, infirmity or disability.
CLICK HERE IS A SHORT VIDEO on how to request an absentee ballot by mail and how to upload your photo id!
Wisconsin Election Commission Facebook Page