---
MINUTES OF VOTING MACHINE AUDIT
---
NO FURTHER ELECTIONS FOR 2023

2024 ELECTIONS
Spring Primary (Nonpartisan) February 20, 2024 if required
Spring Election (Nonpartisan) AND Presidential Preference April 2, 2024
General Election November 5, 2024
---
Absentee Ballots
In-person absentee voting is offered by appointment at the town hall located at W11127 Cumberland Rd.
Bring your photo ID!
---
IMPORTANT ELECTION DEADLINES
---
Click on MyVote Wisconsin!
Everything you need to know is on this website. Request an absentee ballot ONLINE or Register to vote! Check on your absentee ballot request and if your ballot has been received.
Additional information on Photo ID is available at 'Bring it to the Ballot'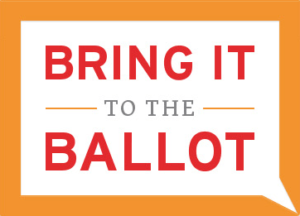 Indefinitely confined status shall not be used by electors to request an absentee ballot simply as a means to avoid the photo ID requirement without regard to whether they are indefinitely confined because of age, physical illness, infirmity or disability.
CLICK HERE IS A SHORT VIDEO on how to request an absentee ballot by mail and how to upload your photo id!
Wisconsin Election Commission Facebook Page